Orbify.AI is always looking for prospective portfolio companies. We are looking for SaaS companies with complementary product offerings for digital transformation and efficiency, providing insight and workflow automation for data and asset intensive customers.
Ideal companies have revenues from 5 to 100M NOK, with a sweet spot between 15 and 60M NOK.
Orbify.AI provides smart operational capital and offers professional sales, marketing and an AI technology platform to its portfolio companies to  increase customer value and accelerate their business

Inxight AS
A smarter way to run a business.
Since 2021


B2B SaaS Software
Using smart technologies, InXight helps customers optimize efficiency and growth through delivery of Operational Insight, Automation and support for Innovation activities. InXight provides the overview of key processes and support for decision making.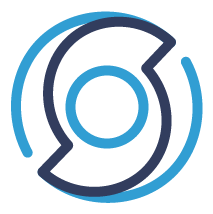 Strategy Orchestrator AS
Business management software
Since 2021
The Orchestrator platform helps organizations execute business management processes efficiently. Smart and easy-to-use software, inspiring engagement and business transparency.
The company was merged with InXight in 2022.

Manag-E
Monitor and automate IT processes

Since 1999
Manag-E Nordic AS is a solution-oriented organization that delivers solutions based on The Open Group's IT4IT reference architecture, and the ITIL framework for IT Service Management.
A new technology company
Technology
We are currently in progress with new opportunities.
Contact us now if your business could be a match with what we are looking for.
Subscribe to stay updated on our portfolio development